Ochocinco -- Healthy Enough for Chicken and Waffles
Ochocinco
Healthy Enough
for Chicken and Waffles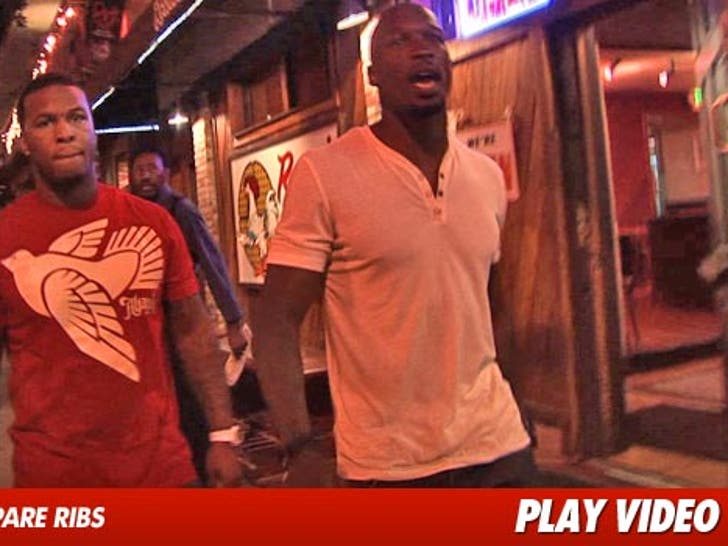 Cincinnati Bengals superstar Chad Ochocinco has more injuries than TDs this season -- but last night, dude played through the pain for a dinner run at Roscoe's Chicken and Waffles in L.A.
After throwing down 3 chicken wings, a waffle and some yams and greens on the side ... Ochocinco strutted out of the place and told us that his ribs are still "broken" from some brutal hits he took on the field.
FYI -- if you're wondering why Chad was in Los Angeles on his day off, dude tweeted earlier in the week that he was flying in to surprise his son.
Ochocinco and the Bengals head to Cleveland this weekend for their grudge match with the Browns.