UFC Prez: Brock Lesnar Ain't Fighting Undertaker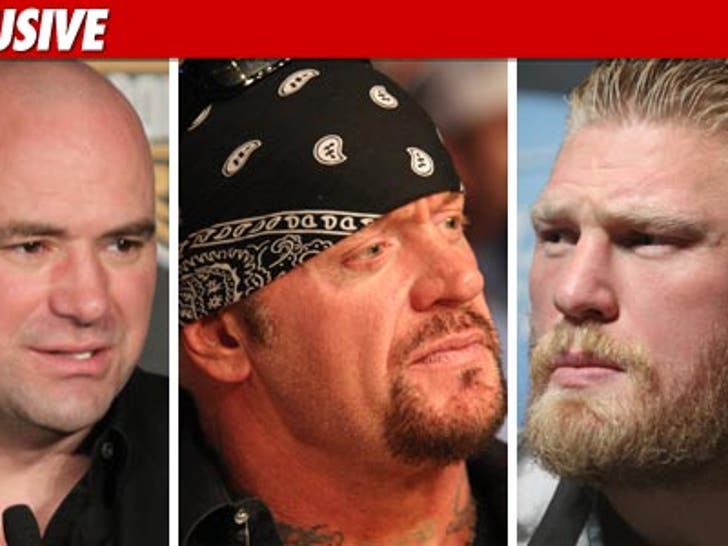 Brock Lesnar will not return to the WWE anytime soon to fight The Undertaker -- despite several reports to the contrary -- because the ex-heavyweight champ is still "under contract" with the UFC.
Despite an intense standoff between Lesnar and The Undertaker at UFC 121 this weekend -- in which Undie challenged Brock to a fight -- UFC president Dana White tells us, "Brock Lesnar is still under contract with the UFC ... he is not going to wrestle in the WWE. He cannot wrestle, box or fight anywhere else."
Back when Brock fought with the WWE, he and Taker had a pretty nasty rivalry -- and The Undertaker claims he still has "personal" issues with the former UFC champ.
So far, no word from The Undertaker.