Pats & Red Sox Players -- Game for Celtics/Heat Clash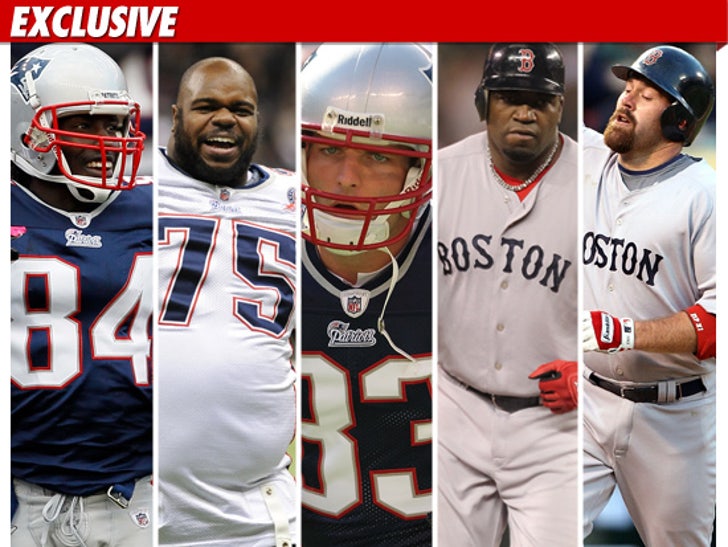 While some of the biggest names in the NBA -- LeBron, Dwyane, KG & Paul -- are squaring off during tonight's Celtics/Heat game ... Boston's other pro superstars will be there to watch it go down.
TMZ has obtained a copy of the guest list for tonight's NBA season opener at Boston's TD Garden -- and it includes a pile of New England Patriots and Boston Red Sox players and brass.
Included on the list: Patriots' players Deion Branch, Jerod Mayo, Brandon Meriweather, Wes Welker, Vince Wilfork, Fred Taylor, and team owner Robert Kraft.
Representing the Red Sox -- who started vacation early this year ... David Ortiz, Kevin Youkilis, team president and CEO Larry Lucchino and owner John Henry.
Must be a big game or something.