MJ Fans: Oprah's Molestation Show Is No 'Coincidence'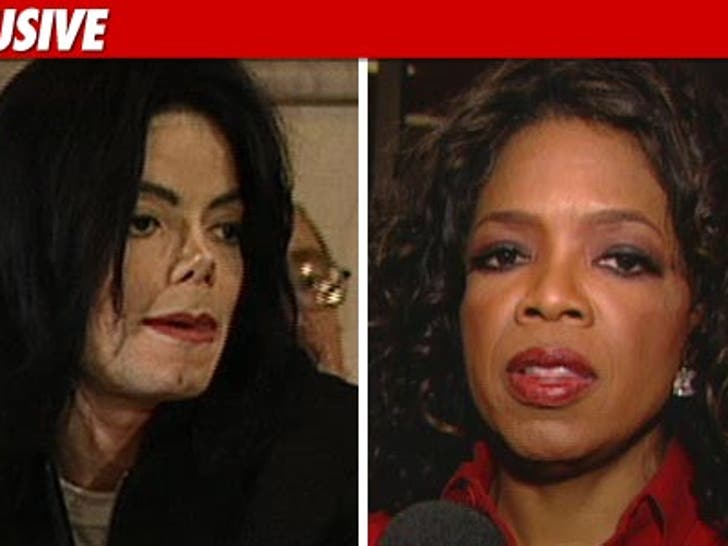 An official MJ fan group ain't buying Oprah's "purely coincidental" excuse -- telling us, they are "angry and disappointed" that she's airing her interview with MJ's kids days after a special on child molestation.
A rep for the Official Michael Jackson Fans of Southern California tells TMZ, "We are both angry and disappointed in Oprah's constant need to reference child molestation shows prior to airing Michael Jackson related episodes. Her tone seems to speak volumes."
Oprah called the whole thing "purely coincidental" ... but MJ fans aren't convinced. The rep adds, "How can something so obvious be a coincidence?"
As we previously reported, Oprah's big interview with Michael Jackson's children is scheduled to air next Monday -- three days after Friday's big show ... entitled "200 Adult Men Who Were Molested Come Forward."