Oksana Grigorieva Defies Judge with Larry King
Oksana Grigorieva
Defies Judge with Larry King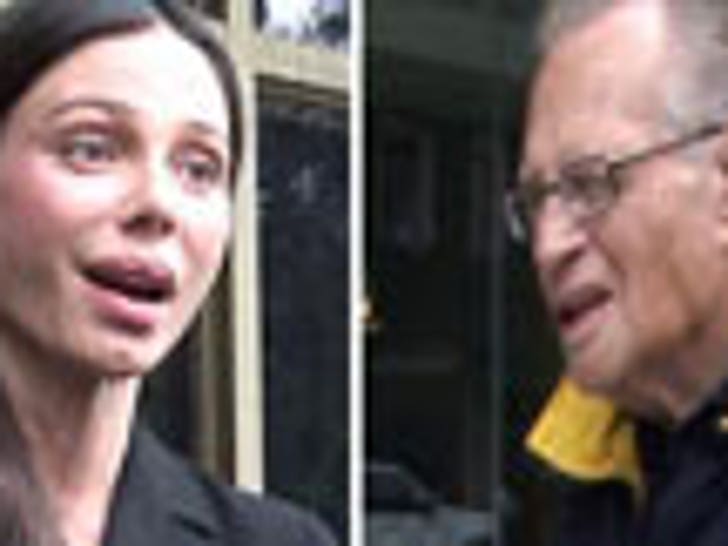 Oksana Grigorieva has defied the judge in her custody war with Mel Gibson by taping an interview with Larry King Saturday night, TMZ has learned ... and it's Oksana's opening salvo in "speaking out on behalf of battered women."
Oksana did the interview (which was supposed to only last a half-hour but ended up an hour) along with one of her lawyers, Marty Garbus -- this despite Judge Scott Gordon telling Oksana that if she did media, she might pay when it comes to awarding custody ... this according to Oksana's team.
Sources connected with Oksana tell TMZ she did the interview because "she feels she's been silent too long and feels bad for other battered women if she stays silent." Sources tell TMZ Oksana is now working with a group called Peace Over Violence -- an L.A.-based battered women's group -- and she's planning a number of news conferences in the near future.
We're told Larry King played portions of a number of the tapes Oksana secretly recorded, in which Mel goes crazy. King asks for her reaction to the various tapes.
And we're told Oksana repeats over and over that she believes Mel is a great father, but he needs therapy to deal with his issues so he can safely be around Lucia.
Oksana is also working with a lobbying group in Sacramento -- California Partnership to End Domestic Violence -- on battered women legislation.