Angelina's Spider Bite -- The Puffy-Faced Evidence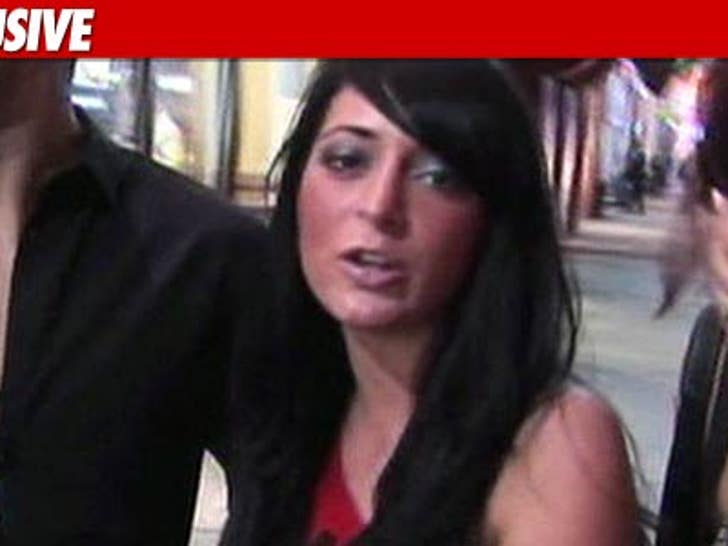 Angelina from "Jersey Shore" blew up before her big contract-signing this afternoon -- girl claims she was the victim of an eyeball-biting spider ... and TMZ has obtained the swollen-eyed photos.
Angelina tells TMZ ... the chomping occurred sometime this morning ... and she's currently on her way to the hospital to get the rapidly-ballooning bite looked at.
As we previously reported, Angelina bailed on her contract-signing in Times Square today because of the injury -- after she and her music producer Andy Stein had finally hammered out an agreement to release the "Jersey" star's rap song in the next few days.
We're told she plans to sign the contract ASAP.