Chad Ochocino Engaged to Evelyn Lozada... 10 Carat Engagement Ring
Chad Ochocinco Proposes
... With 10 Carat Ring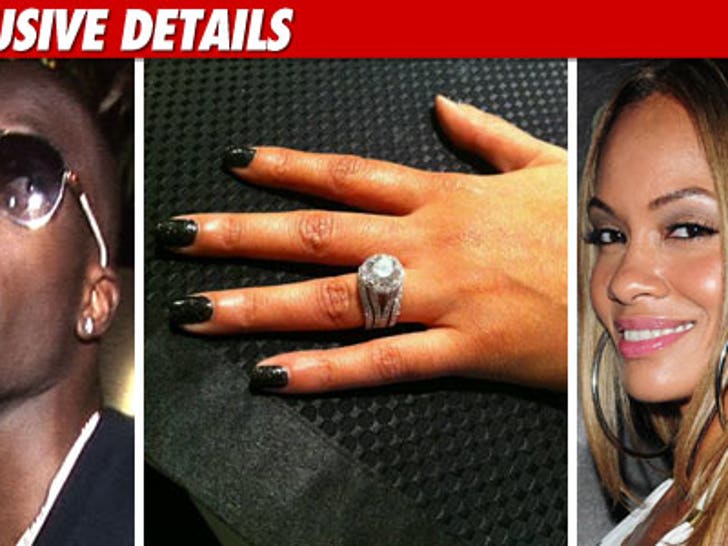 "Basketball Wives" star Evelyn Lozada is now the future Mrs. Chad Ochocinco -- TMZ has learned the NFL star popped the question today ... and used a 10-carat engagement ring to seal the deal.
Sources close to the couple tell TMZ ... Chad proposed to Evelyn -- his GF of 4 months -- today in Cincinnati. She had flown in from Miami just yesterday to visit.
Lozada obviously said yes ... because she just tweeted a picture of the ridiculous ring (above) -- saying, "I'm no rabbit but 10 carats looks good on me!! Let the hating begin."
So far, no wedding date has been set -- we're told the couple plans to be engaged for a while.