Margarito's Manager: I Wanted to Throw in the Towel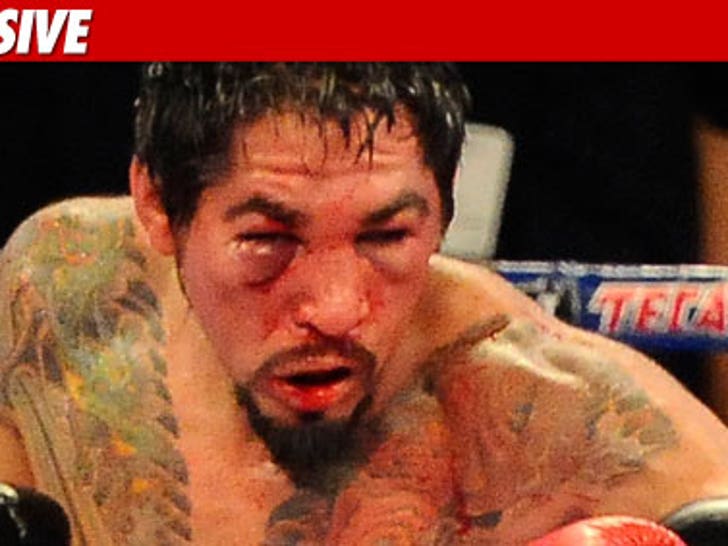 There was ONE person in Antonio Margarito's corner this weekend who claims he wanted the fighter to bow out of the savage beatdown he was suffering at the hands of Manny Pacquiao ... but Antonio refused to listen.
Antonio underwent surgery in Dallas yesterday for a broken eye socket ... an injury that Margarito's manager Sergio Diaz Jr. claims he tried to prevent ... by pleading with Antonio to throw in the towel.
Sergio says Margarito was adamant that no one was to end the fight before the final bell -- and the entire team ultimately respected his wishes. But Sergio tells us he's blaming himself for not taking "more responsibility" ... adding, "I have to sit down with [Antonio]. We can't let this go on next time."
Sergio tells us, the badass boxer has no regrets ... adding, "He wouldn't have wanted anything different. Fight to the end."