Manny, Manny People Swarm Pacquiao -- Gotta See!!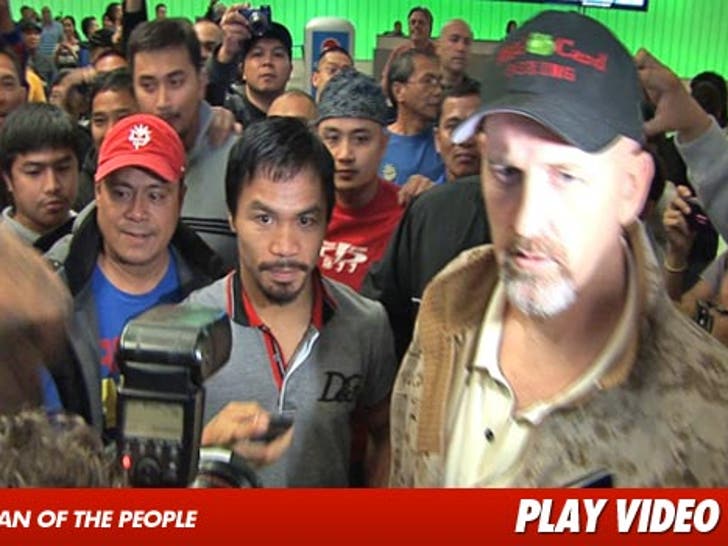 A MASSIVE swarm of people flocked around an international celebrity at LAX this weekend -- maybe the biggest mob we've ever seen -- and it was all for Manny Pacquiao!!
As far as celeb-inspired masses go -- this one was shockingly under control ... and Manny never got off his cell phone the entire time.