Manny Pacquiao Treated for Fight Injuries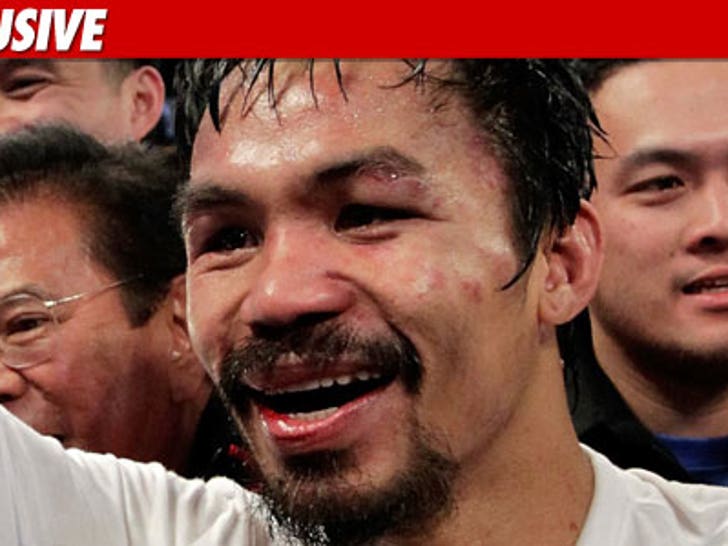 Manny Pacquiao didn't walk away unscathed from that championship bout after all -- his people say he's laid up in bed with injuries to his ribs and wrist.
Manny's reps just showed up at our office and told us Manny is being seen by a doctor right now at his home in L.A. ... to determine if he fractured any bones during the fight with Antonio Margarito.
Manny's camp says that's why he couldn't make it for today's TMZ Live ... as scheduled.
One person connected with Manny tells us he was in bed this morning in pain, lying in a fetal position.