MJ Music Video -- Little Michael Does His Thing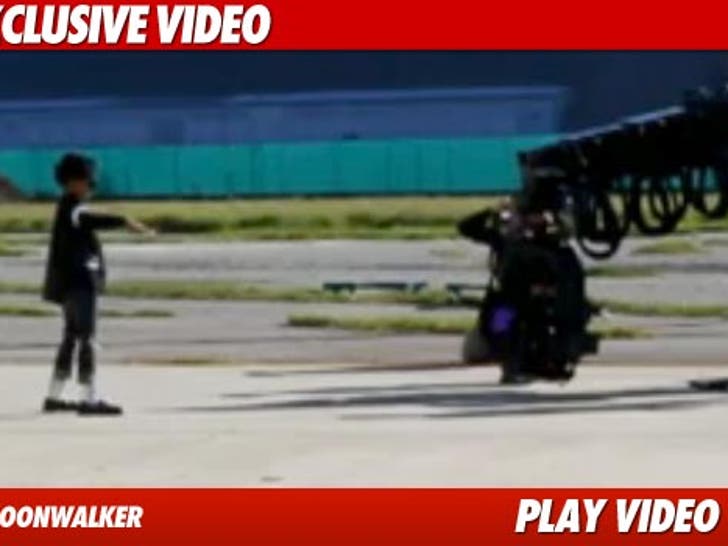 The music video for Michael Jackson's song with Akon features dozens of extras ... but only one of them is a pint-sized version of MJ.
TMZ obtained video and photos taken last week from the set of the video for "Hold My Hand." One Jackson fan was featured doing a few of MJ's famous dance moves. You can hear another fan say about the kid, "That there is the opportunity of a lifetime."
As we first reported, a group of MJ fans were recruited to walk into an open airport hangar -- meant to symbolize "walking into the light" (see the pics below).
A source on the set told us the director was telling people the video would air on ABC on December 6.