Christina Aguilera -- Exploited by Her New Man's Band
Christina Aguilera
Exploited
by Her New Man's Band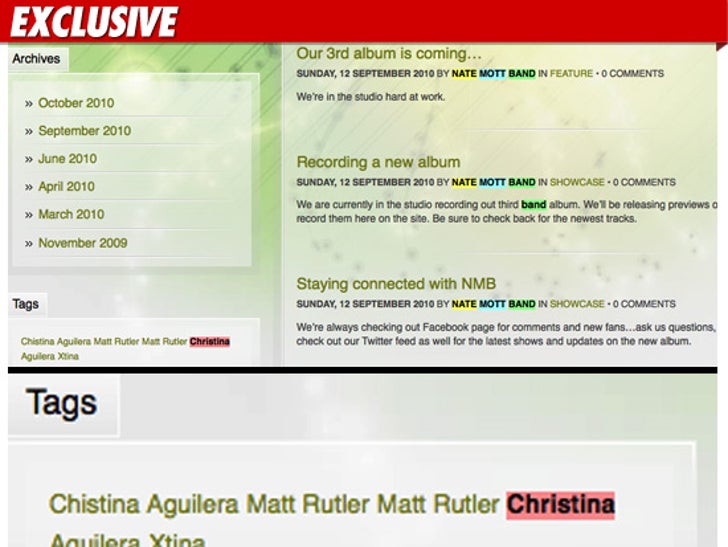 Christina Aguilera is the best thing that ever happened to her new boyfriend's band -- and they know it -- because they quickly plastered her name all over their website in an apparent effort to gain exposure.
Right after the news broke that Matt Rutler was getting all cozy with Christina -- the guys from the Nate Mott Band posted Xtina's name and Matt's name all over the "Tags" section of their homepage -- hoping to increase the likelihood that anyone doing a Google search for those two will find their band's website.
But, it seems somebody wasn't happy with the coattail riding ... because the Christina-related tags have since been removed from the website.
Christina couldn't have been too upset -- because she accompanied Matt (below left) to a bar in Newport, Rhode Island on Sunday to watch her new man jam out a few songs with another one of the guys from the band.