NBA Star's UFO Sighting ... EXPLAINED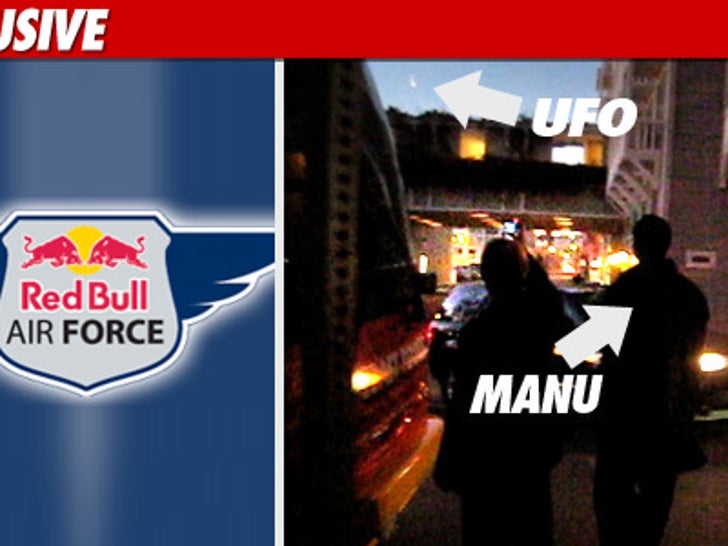 San Antonio Spurs star Manu Ginobili can rest easy tonight -- because TMZ has uncovered the truth behind the UFOs he spotted over L.A. earlier this month ... and turns out, Red Bull is to blame!!!
A rep for the company tells TMZ ... a team of Red Bull Air Force skydivers took the plunge over Santa Monica at around 5:00 PM on December 1 -- the exact time and day Manu was caught on tape
watching glowing objects descend from the sky.
As for the glowing? We're told the skydivers were carrying powerful flares during their descent.
Case finally closed ... take that, Scully and Mulder.