Foot Fetish Site -- Jets Coach is 'Tarantino of Tootsies'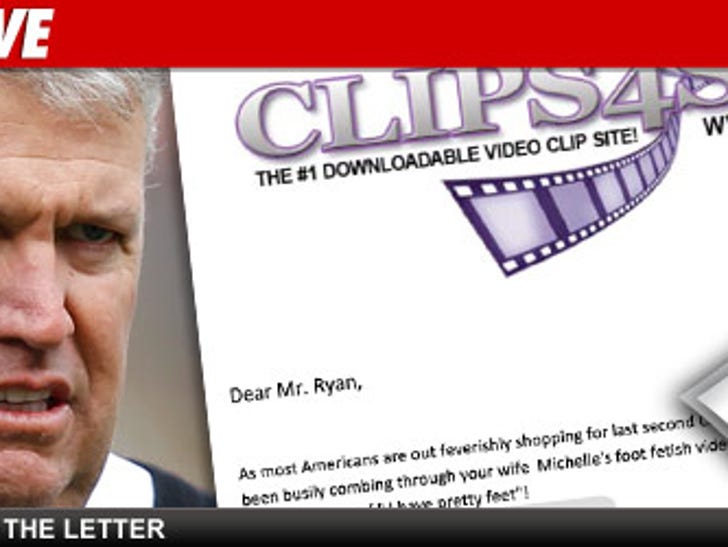 NY Jets head coach Rex Ryan's fancy footwork has made him a star ... he's just been offered a trip to Vegas and his very own foot fetish booth at the Adult Entertainment Expo.
CLIPS4SALE.com, which boasts the biggest fetish clip store online, is extending a $10,000 offer for Ryan and his wife Michelle, to sign autographs and take pictures in their very own booth at the porn convention.
It all stems from a report on Deadspin.com, which claims to have unearthed foot fetish videos starring Michelle Ryan, and filmed by Rex, which had been posted online under the user name "ihaveprettyfeet."
CLIPS4SALE is so impressed with Rex's directing skills -- they've coined him the "Tarantino of Tootsies," and believe Michelle and her "heavenly hooves" could be the biggest seller on their site. They've even offered to change the booth colors to green and white in honor of the Jets.
An offer has been sent over to the Jets camp -- but no word on whether Ryan's ready to put his best foot forward.