NY Jets Star Sued for Attacking Fan ... with Snowball
NY Jets Star
Sued for Attacking Fan ...
with Snowball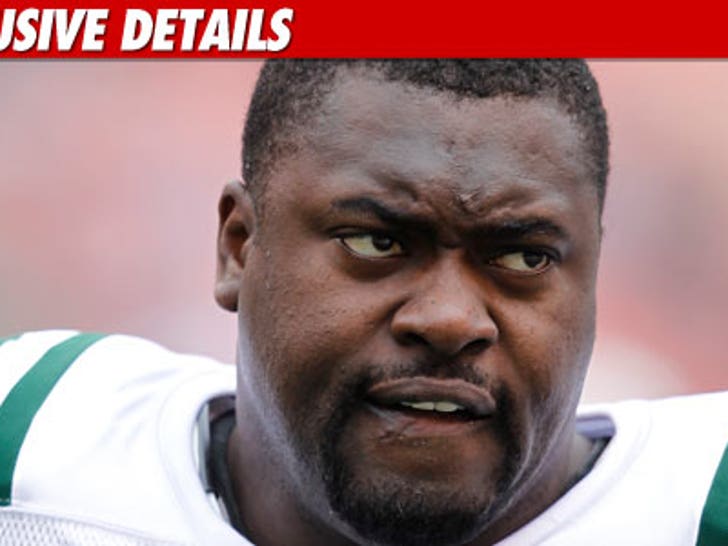 NY Jets defensive superstar Shaun Ellis must have one hell of an arm -- because dude was just sued for firing a snowball at a Seattle Seahawks fan who claims the icy attack caused him physical and emotional pain.
The infamous snowball incident (see video below) went down in 2008 -- after the Jets lost to the Seahawks ... and were subsequently eliminated from the playoffs.
According to the lawsuit, Ellis was bitter about the defeat ... and as he walked off the field, he "stopped, picked up a large block or chunk or packed snow ... and threw it into the crowd" ... striking a man named Robert Larsen.
In the suit, Larsen -- a Seahawks season ticket holder -- claims he had been waving a pro-Seahawks sign ... which made him a perfect snowball target.
Larsen claims Ellis said the snowball toss was "all in fun" -- but Larsen says he was seriously messed up in the incident ... and has suffered physical injury, humiliation, mental distress, pain and wage loss.
No word on how much cash Larsen is looking to rake in.