Playmate Alleged Shooting Victim -- The Bullet Scars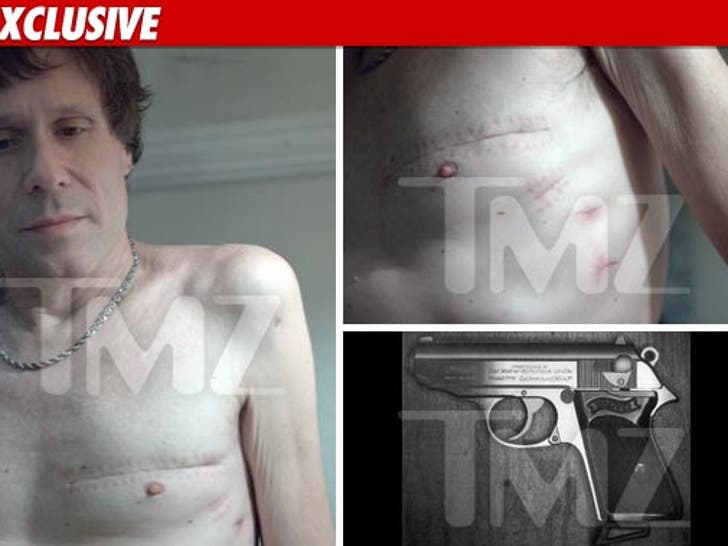 The husband of 1968 Playboy Playmate Angela Dorian -- who she allegedly shot back in October -- now has the ENORMOUS scars to prove it ... and TMZ has obtained the grisly photos.
Bruce Rathgeb snapped the pics earlier this month -- showing the scars stemming from at least one gunshot wound to the back ... courtesy of a Walther PPK .380, James Bond's weapon of choice.
Sources close to Bruce tell TMZ, the large scar above his nipple is where surgeons removed the bullet.
As we first reported, Bruce was rushed to the hospital last week -- due to a life-threatening infection near his heart surrounding bullet fragments still in his body ... but was sent home because he doesn't have medical insurance.
He's currently living with a caretaker in L.A. -- urgently awaiting approval of his Medi-Cal application. His wife Angela is still in custody on $1,000,000 bail.