Gucci Mane's Ice Cream Tattoo -- 3 Scoops
Gucci Mane
3 Scoops of Face Tattoo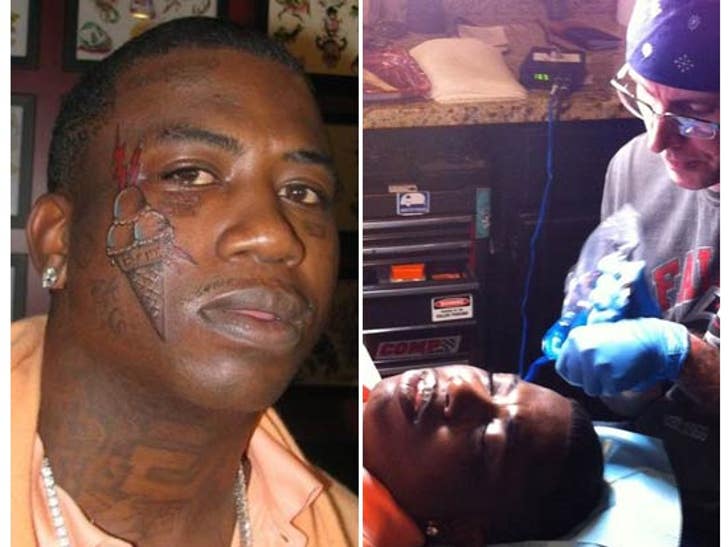 I scream, you scream, we all scream for ... Gucci Mane's new FACE TATTOO!!!!
The rapper, who was just released from a court-ordered stint in a mental facility, rolled over to a tat parlor in Atlanta yesterday ... where he asked the artist to ink an ice cream cone on his face.
Earlier this month, Gucci told the judge that he was in no state to "intelligently participate" in his probation revocation hearing ... after filing a "Special Plea of Mental Incompetency."