HBO Star DENIED from Awards Party -- TOO DRUNK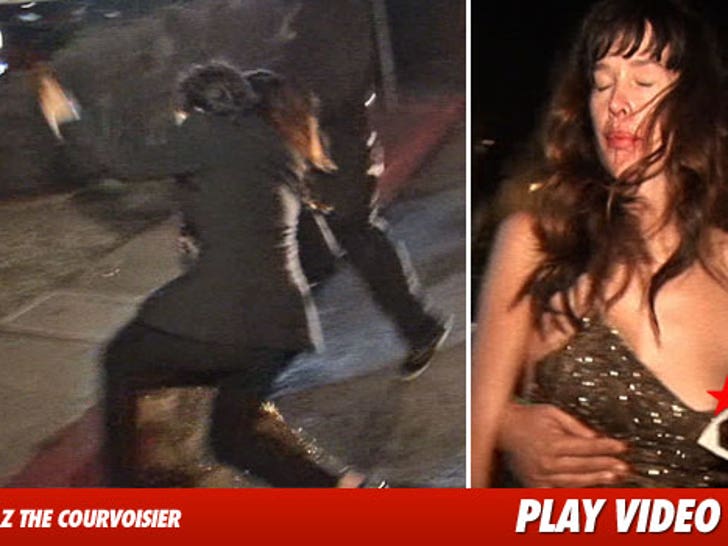 One of the stars from "Boardwalk Empire" was so HAMMERED after the "Golden Globes" last night ... she was rejected from a "GG" afterparty -- and then FELL DOWN as she tried to stumble to her car.
Paz de la Huerta -- who plays Lucy Danziger on the HBO show -- was wearing her "Globes" dress and an "I'm SLOSHED" look on her face when she tried to get into a party at the Chateau Marmont.
Once the doorman told her she was too drunk to enter, Paz (and a guy who was basically propping her up) began to walk away ... when they both collapsed under the weight of her booziness -- leaving a serious RIP in the back of her dress.
Think she's hungover this morning?