Gloria Allred -- Stabbing Recap at Boxing Event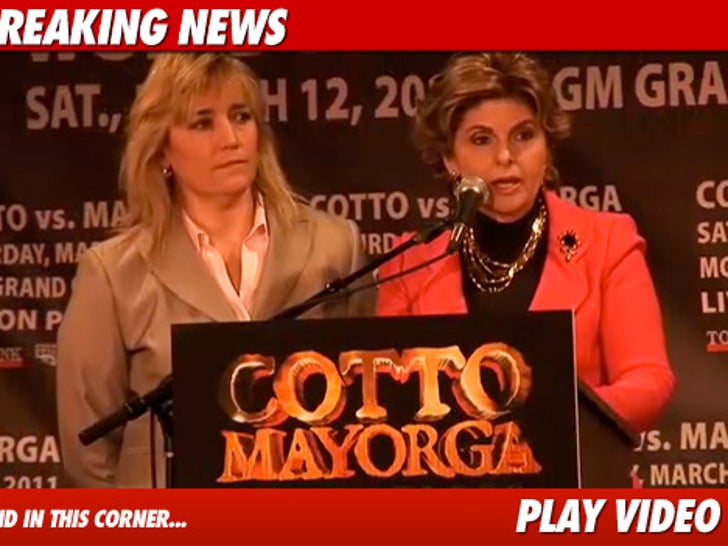 Gloria Allred pulled off the impossible -- out-showboating Don King during a pre-fight boxing news conference today.
Right after reigning WBC women's super welterweight champ Christy Martin got on stage in NYC -- Gloria got up and delivered a blow-by-blow of the day Christy was allegedly shot and stabbed by her husband.
In Gloria's defense ... they were announcing Christy's first fight since the November incident.
She's fighting on the under card of Miguel Cotto vs Ricardo Mayorga -- which King was on hand to pump up ... but Gloria really stole the show.