Gloria Allred and Don King to Fight ... for Camera Time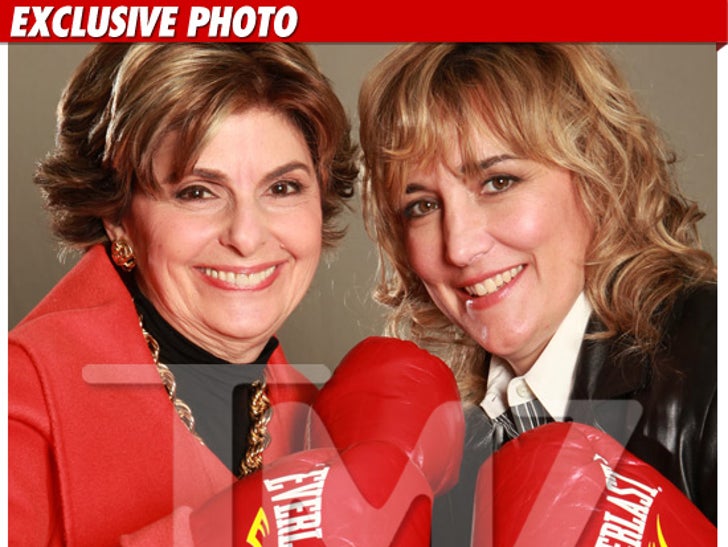 If you've always wanted to get Gloria Allred in a boxing ring (yes, you Tiger Woods) ... here's a photo to make you drool -- it's the 'Princess of Payouts' all laced up and ready to answer the bell.
Gloria will be with her client -- WBC female champ Christy Martin -- for a news conference this morning announcing Christy's first fight since her husband allegedly shot and stabbed her in November.
The undisputed men's champ of promotion -- Don King -- will also be at the Times Square newser announcing the Miguel Cotto-Ricardo Mayorga matchup.
So ... Allred and King in one room? Ain't enough microphones or cameras in the world.