Food Trucker -- Porn Stars Had Sex On My Counters!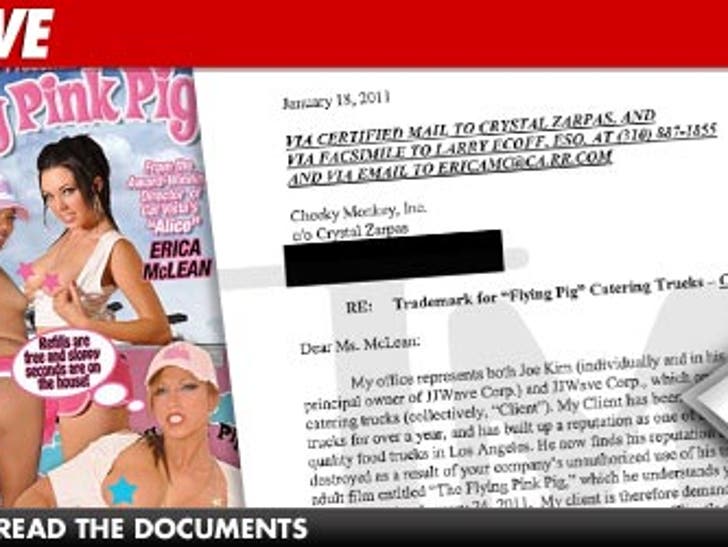 The owner of a famous L.A. food truck is taking legal action against a porn company that used his restaurant-on-wheels as a porn set ... and now he wants to block the release of the video because it's threatening his business.
Joe Kim -- proprietor of the ever-delicious "Flying Pig" catering truck -- has fired off a cease and desist letter to Metro Movies ... claiming the naughty filmmakers intentionally misled him into believing his truck would be the backdrop for a normal movie ... you know, minus the hardcore sex.
According to the letter, Joe had no idea waves of random strangers would be boinking in the food preparation areas.
Now Joe's worried the XXX movie -- called The Flying Pink Pig -- will ruin his business ... claiming it has "already begun causing loyal customers to voice concerns about the healthfulness of the food."
According to sources, the porn company has refused to back down -- and Joe plans to file a lawsuit any day now to block the DVD's release next week.