Green Bay -- The Cheese Head Biz is BOOMING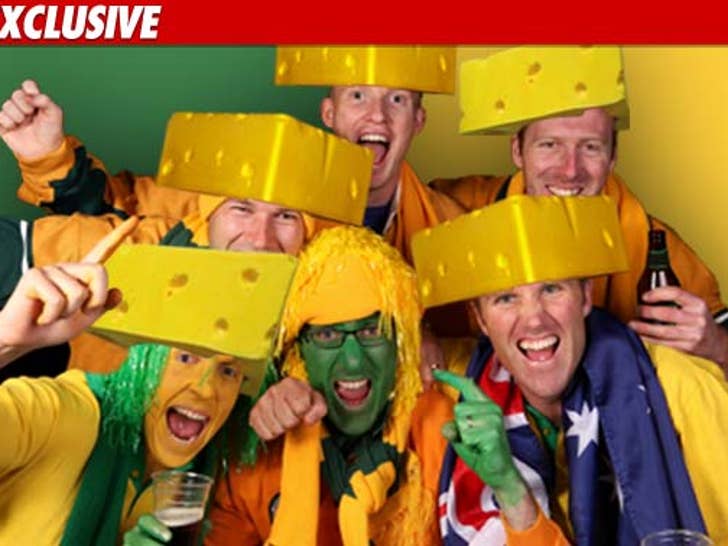 With the Green Bay Packers gearing up for the NFC Championship game this weekend ... TMZ has learned the official makers of the famous foam Cheese Head have called in for back up to keep up with demand.
According to the head-cheese at Wisconsin-based Foamation -- creators of the iconic headgear -- the company has had to bring in extra staff to keep up with the surge in orders ... "literally thousands coming in every day."
We're told the official pro shop at Lambeau Field went through 1,000 cheese-heads this week alone -- filling orders from as far away as the United Kingdom.
The Queso kings also tell us that they've got deals in place pending on the outcome of the game -- and if Green Bay defeats the Chicago Bears ... they'll be rolling in cheddah!!!