'Idol' Fall Girl -- Hospitalized with Busted Ankle
'Idol' Fall Girl
Hospitalized with Busted Ankle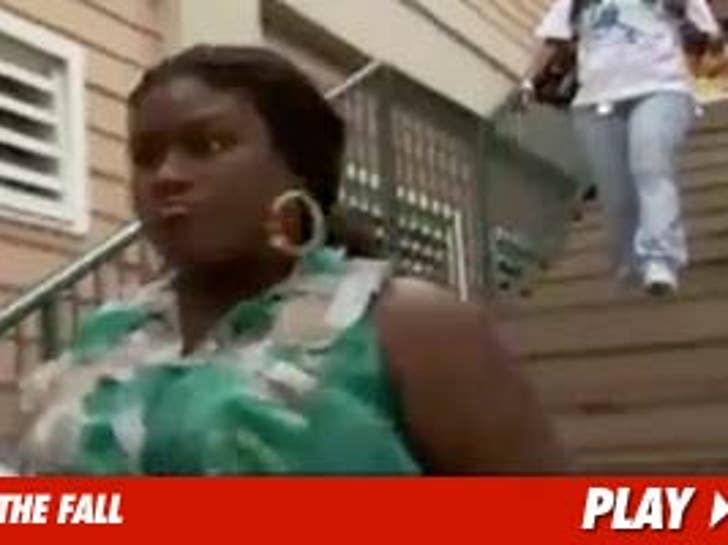 The woman who took that NASTY fall down a flight of stairs on last week's "American Idol" had to be hospitalized for an injury she suffered in the fall ... TMZ has learned.
It all went down in Jersey last September -- 16-year-old Nia Drummond flunked her "Idol" audition ... and as she made her exit, accidentally tripped and fell down a flight of stairs ... an embarrassing accident that aired on "Idol" last week for millions to see.
We're told Drummond was taken to a nearby hospital immediately after the nosedive -- where she was treated for a sprained ankle.
Thankfully, she's all better now. See you next fall!