TMZ Live -- FOX NFL Sunday's Jay Glazer Calls In!!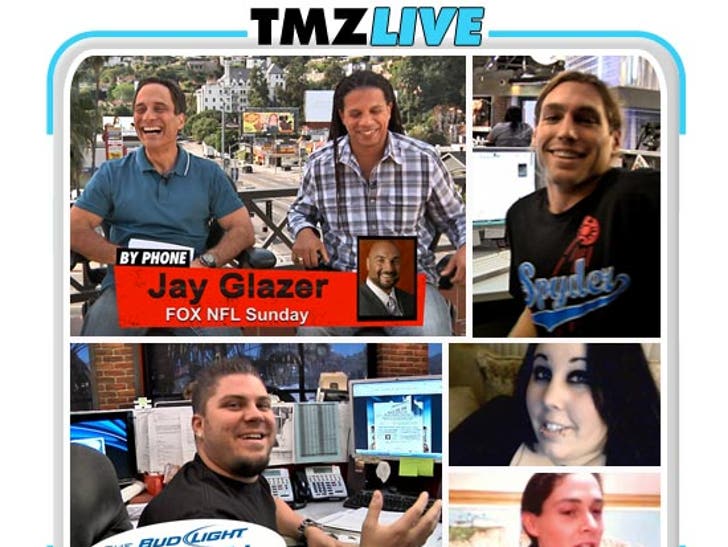 (0:40) The Bug Light Hotel in Dallas ... Mike explains the whole thing.
(2:40) Will there ever be an end to the Mel/Oksana cases?
(5:30) Charles gets fired up ... someone compares his dog to Mark Zuckerberg's future pets ... and then Harvey and Charles have a serious argument.
(7:10) Huge announcement -- TMZ will be included in FOX's Super Bowl pregame!!! You HAVE to check that out.
(9:10) Jay Glazer from FOX NFL Sunday on the phone!
(11:00) Who parties the most in Glazer's FOX football crew? And will TMZ give him a pass if he gets too crazy in Arlington? Ssssuurrreeee we will...
(15:50) Jennifer asks a question over Skype ... and she's in school to be a mortician. Naturally, this precedent over her Jimmy Buffett question.
(19:40) Will "Jersey Shore" ratings go up when they head to Italy? Hell yes.
(26:30) Shawn from Canada also asks a question over Skype ... and it's about the Biebs!!!!
(30:00) Surfing update from Max ... after Shawn mentions a big wave caused havoc at Mavericks.