Jay Cutler -- WALKING Around Los Angeles!!!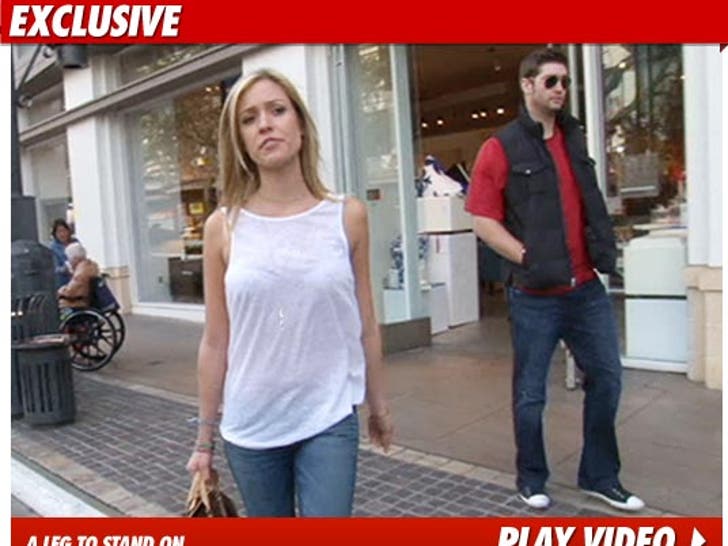 Chicago Bears quarterback Jay Cutler mustered up enough toughness to stroll around an L.A. shopping center with his girlfriend Kristin Cavallari yesterday ... TOUGH!!!!!!
Even with his busted knee -- Cutler managed to keep up with Kristin for the entire duration of the shopping trip ... TOUGH!!!!!
Of course, our guy totally screwed up and didn't ask Jay about his injury ... or the rampant criticism of his dedication to the Bears ... or ANYTHING relevant.
But we did ask Kristin about her quick jaunt to Crate and Barrel -- TOUGH!!!!!