'You're Cut Off' Star -- Blames DUI on 'Life Coach'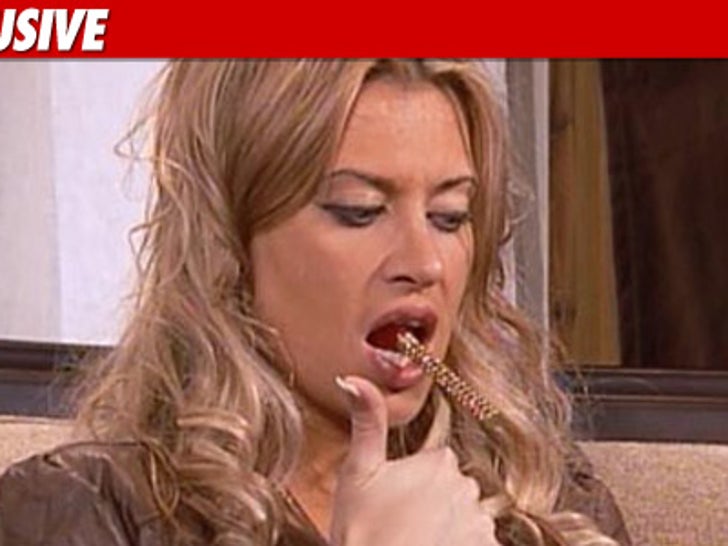 One of the spoiled rotten rich girls on "You're Cut Off" claims the show has "ruined her life" -- and blames the host for causing her to get behind the wheel on the night she was busted for DUI.
TMZ spoke with Jenn Jowett -- the chick who always seems to be fighting with other spoiled chicks on the VH1 show -- who tells us "I have had a nervous breakdown as a result of what happened [on the show]."
Jenn explains, "This life coach pretended to have my best interest at heart….but she doesn't even have a degree to be a life coach" ... adding, "I came out of the show a lot more unstable than when I went in. I don't know what to do ... I need some real professional help."
As for the DUI -- Jenn says she had to leave her apartment the night the show premiered because she was "really stressed out" about the way she was going to be portrayed on the show ... especially in the scenes that included life coach Laura Baron.
As TMZ first reported, Jenn was arrested less than a block from her West Hollywood pad and hauled to a nearby jail. She was released the next morning.