TMZ Live: Jay Glazer Phones In, Big Ben Boozes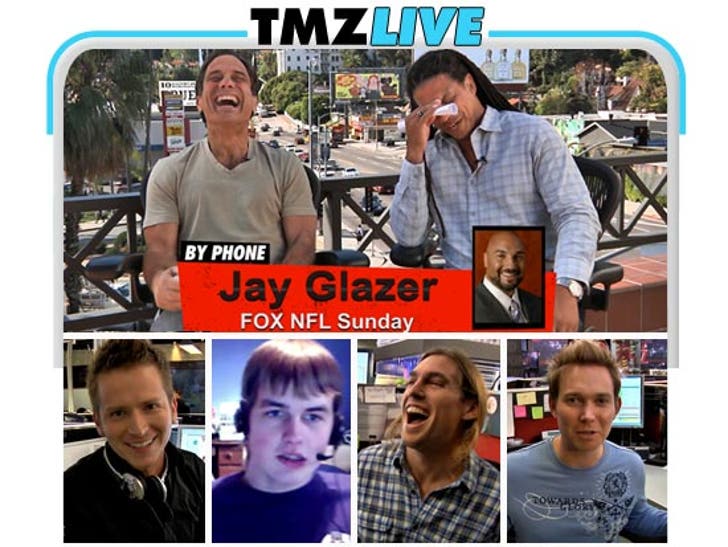 (0:10) Big news!!! The TMZ Live Podcast is now available!
(2:15) Halle Berry's child custody war ... and the meaning of "borderline racist."
(4:45) Bryce from Canada Skypes in ... and wants to know about our video of Steelers QB Ben Roethlisberger boozing during Super Bowl week.
(6:25) Jay Glazer on the phone!! Perfect timing to answer Bryce's Big Ben question.
(12:30) The "American Idol" cowboy cover-up ... big deal or small potatoes?
(14:30) Does Max have any pictures from his modeling days?
(16:27) If Bragelina got married -- would it overshadow Prince William's wedding?
(17:52) Twitter lightning round ... off to a slow start.
(22:00) We talk to our guy Jake in Dallas ... and he's got the lowdown on our Super Bowl coverage.
(24:00) Jake makes the most of the cold ... by inventing a new brand of ice skating.
(25:10) Dax smacks on Dentyne gum ... and announces Marlon Wayans will be joining TMZ Live next Thursday!
(26:20) A Max modeling photo found? Nope, false alarm.