Cheesy 'American Idol' Couple -- Total Posers?!?
Cheesy 'Idol' Couple
Total Posers?!?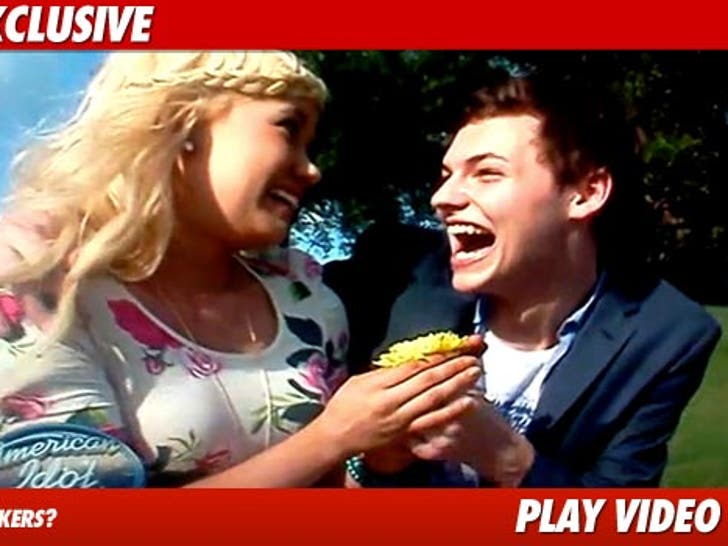 They make Heidi and Spencer seem like Liza and David Gest ... but sources connected to the super-corny couple on last night's "American Idol" tell us the whole cheesy relationship appears to be an act.
Nick Fink and Jacqueline Dunford claimed they've been dating ever since they met in their college choir ... but an "Idol" spy who spent a bunch of time with the wannabe "power couple" in Hollywood tells us they never "acted" like a couple when the cameras weren't rolling.
Our source tells us, "It was very obvious that Jacqueline had no interest in Nick whatsoever" ... noting they were never seen kissing or holding hands during the downtime.
However, we spoke with Nick's father -- who adamantly stated the couple has been together for at least 8 months and are "madly in love."