Bruno Mars Gets Plea Deal in Drug Bust
Bruno Mars
Gets Plea Deal in Drug Bust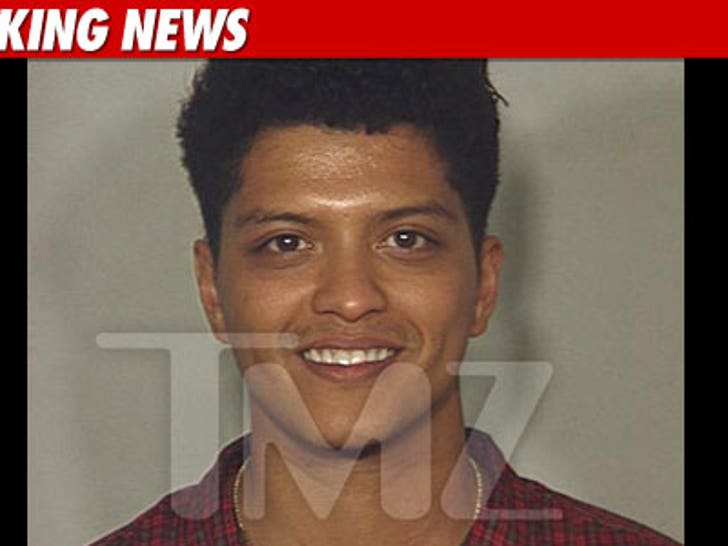 Bruno Mars' plea deal has been accepted ... meaning he won't have to do jail time for his cocaine arrest last year, and if he keeps his nose clean for the next year ... it all goes away.
As TMZ first reported, Mars and the Clark County D.A. struck a deal in which Mars would plead guilty to possession of a controlled substance, but the charge will be expunged from his record if he stays out of trouble for the next 12 months.
Mars was in court today with his lawyers, Blair Berk and David Chesnoff, when his plea deal was put on record. He'll officially enter his plea in district court. He will then have to complete 200 hours of community service. It all becomes official on his next court date, February 14.
Mars was arrested in September at the Hard Rock Hotel and Casino, after a bathroom attendant ratted him out and told security there was a man in a stall doing drugs.