Jim Carrey -- How Cee-Lo Can He Go?
Jim Carrey
How Cee-Lo
Can He Go?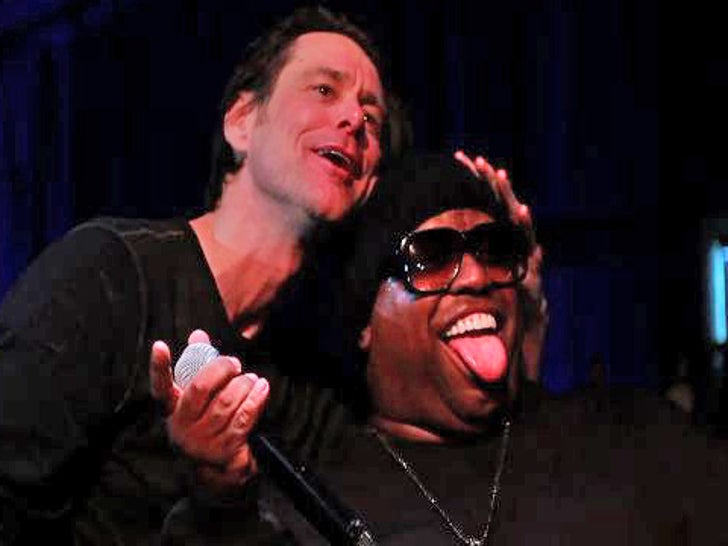 The man's still got it -- Jim Carrey busted out some INSANE dance moves at a Dallas bar the night before the big game ... all while Cee-Lo sang his hit song "F**k You" ... and it's all caught on tape!!!

Jim and Cee-Lo weren't the only big names at the Casa De Don Julio Super Bowl event last Saturday either -- David Spade made a pretty hilarious cameo too.
Now ain't that some sh...