Zsa Zsa Gabor -- SMILING in Birthday Photos!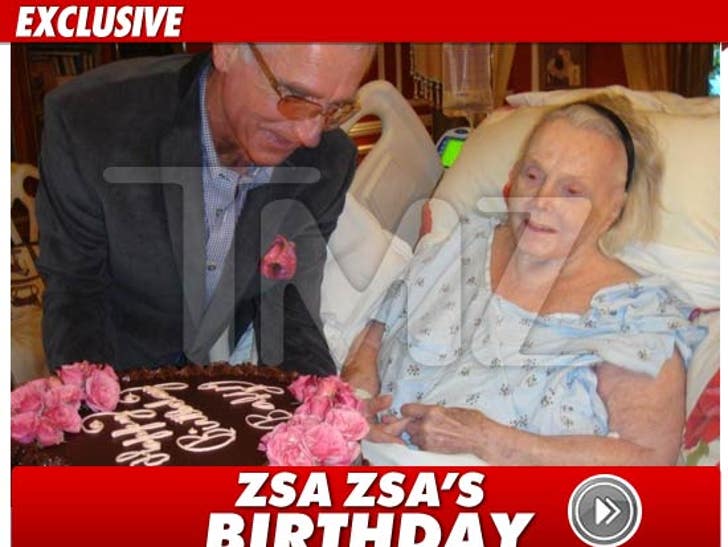 Zsa Zsa Gabor celebrated her 94th birthday this weekend with a big giant chocolate cake ... and a SMILE -- super-impressive considering all she's been through in the past few months.
Gabor -- who was released from the hospital hours before these photos were taken -- is still bed-ridden ... but doctors say her infection is gone and her blood pressure has stabilized.
Zsa Zsa's hubby -- Prince von Anhalt -- tells us Gabor is finally acting like her old self again ... and he's optimistic about her future health.