'Teen Mom' -- Fury Over 'Sexually Vulgar' Phone Calls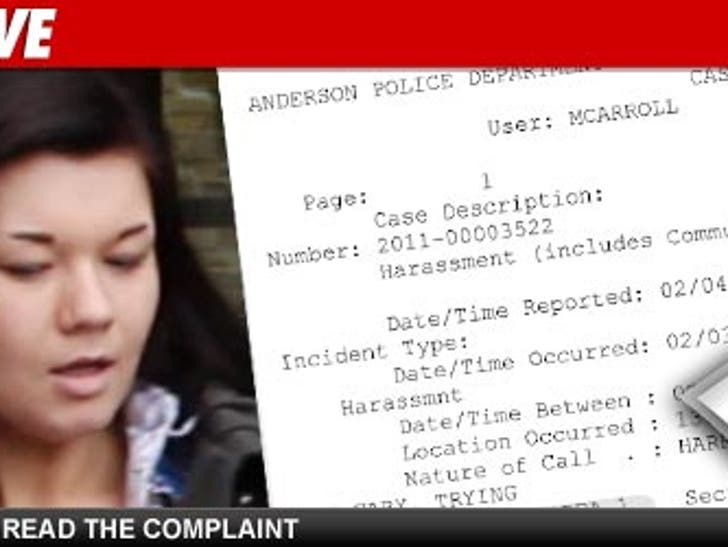 "Teen Mom" Amber Portwood told police her baby daddy Gary Shirley made "sexually vulgar" comments to her during a slew of harassing phone calls ... TMZ has learned.
According to a police report filed in Anderson, Indiana last week -- Amber called cops after receiving 24 calls from a blocked number between 11:56 PM on February 3 and 5:21 AM on February 4.
Amber claims she could recognize the voices as Gary and his friend Ashley Williamson.
Amber told police she could hear Ashley threatening to kick her ass during the calls -- and she also says Gary was repeatedly saying "sexually vulgar" things to her. Amber claims the comments were SO vulgar, she refused to be more specific when speaking to police.
As we first reported, Gary has denied making the calls. So far, no further action has been taken by police.