Blake Griffin -- Evidence of a Dunk Contest SCANDAL?
Blake Griffin
Evidence of a Dunk Contest
SCANDAL?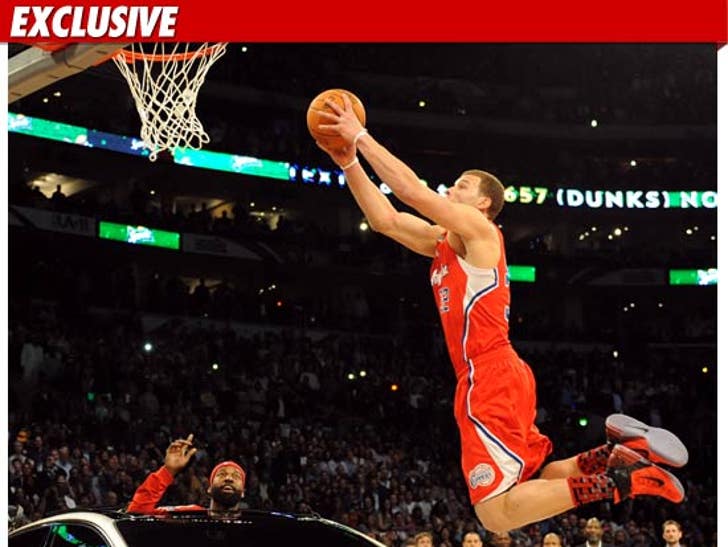 Blake Griffin is under attack from a fan who claims he FED the Clippers star the idea for the car-jumping alley-oop ... a fan who says he's been snubbed ever since this weekend's Dunk Contest.
The guy with the gripe is Michael Scrivner -- who claims he was watching ESPN earlier this month when he saw Griffin asking fans for dunk ideas ... so he fired off a twitter message to Blake on Feb. 8 specifically outlining the car dunk -- complete with the pass from inside the sun roof.
Now, Scrivner is PISSED that Griffin hasn't given him any credit for the idea -- telling TMZ, "He could have at least given me a shout out!"
Scrivner adds, "If he already had the idea for the dunk, why go on SportsCenter asking for ideas? It would be one thing if I had said to just dunk over a car, but the dunk was spot on everything I suggested."
So far, no comment from Griffin's camp.