Frankie Muniz and GF -- Public Display of Affection
Frankie Muniz and GF
Public Display of Affection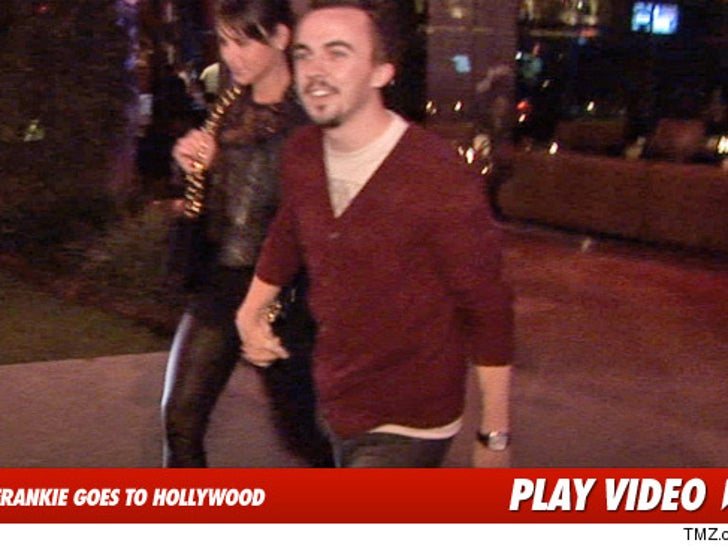 Frankie Muniz took his girlfriend Elycia Turnbow out to Boa Steakhouse in Hollywood last night ... but he didn't REALLY want steak ... he really wanted to show everyone the two are still together.
Less than two weeks after police responded to a domestic incident involving the couple -- involving a gun -- the two held hands on their way out of the popular paparazzi hangout last night.
Muniz even responded to a question about his marriage -- telling everyone it's "amazing" -- despite the fact that he and Elycia aren't even engaged.