TMZ Live -- LiLo's Likely Deal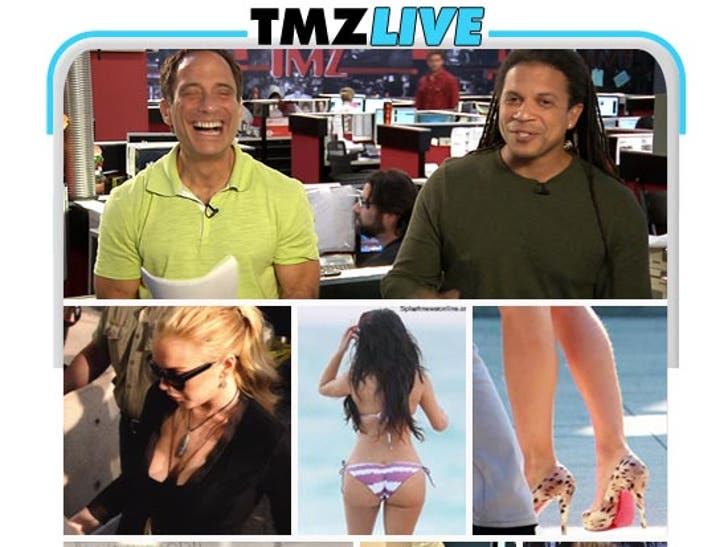 (0:45) Cristiano Ronaldo's girlfriend -- supermodel Irina Shayk -- has hair on her legs ... but does it really matter? Dax weighs in.
(4:00) Everything you need to know about Lindsay Lohan's hearing today.
(5:40) Charles gets props for asking Harvey an impressive question.
(9:45) Lindsay's latest court outfit ... better than the last?
(13:34) Is Charlie Sheen in love with his "goddess?"
(15:25) The return of the TMZ Zebra!!!
(17:45) Carmelo Anthony joins the Knicks ... Charles is stoked.
(19:30) It's a full blown sports argument now -- so Brian joins the fray.
(23:00) Anna critiques Lindsay's outfit ... and she doesn't rip it!!!
(25:00) Another slow Twitter lightning round!
(27:00) Harvey claims to be a huge car enthusiast ... so Evan sets the record straight.
(29:00) Skype question! Why do people care what Lilo wears?
(36:00) Kim Kardashian in talks to do a big movie? We show you why.