Big Ben's Wedding Wish List -- Super Bowls!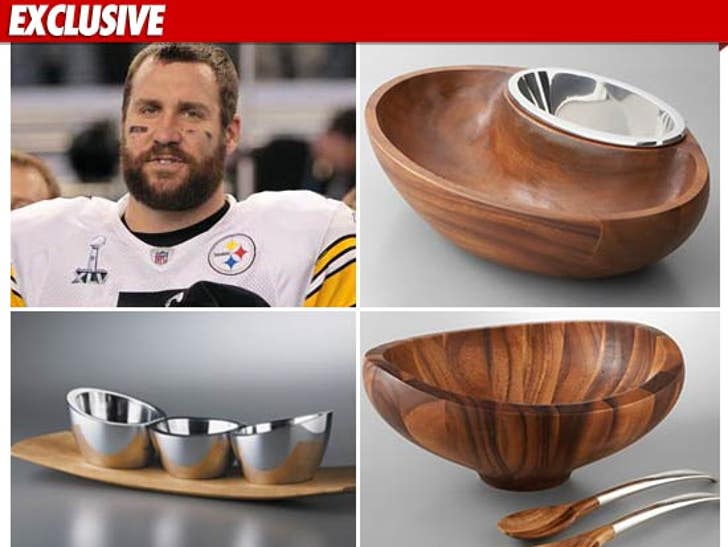 Ever wonder what to get a guy who has everything (besides a Super Bowl XLV ring)? Well fear not -- 'cause Ben Roethlisberger and his fiancee have posted their wedding registry wish list!!!
From stemless wine glasses to a $175 salad bowl -- Ben's wedding guest are able to pick from a plethora of fabulous gifts for Ben and his wife-to-be to return enjoy!
With the July 23 date coming up fast -- Ben's guests better get a move on ... 'cause everybody knows the cheap stuff goes first!!