TMZ Live -- Charlie Sheen & Brooke Mueller: It's On!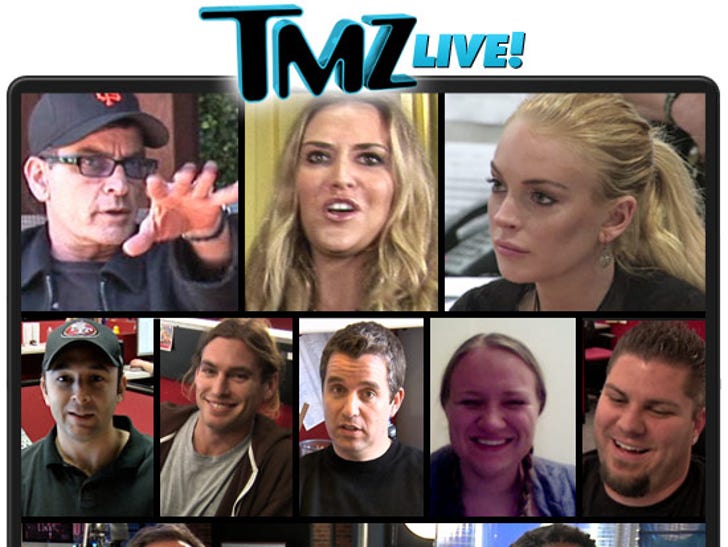 (0:00) Mike accidentally flashed crack during yesterday's TMZ Live ... and we made fun of it on the TV show today.
(1:10) The Charlie Sheen restraining order -- why it was so easy for Brooke to get.
(2:50) Charles put on the spot: Does he believe Brooke?
(4:50) Kim Kardashian's song -- how bad is it?
(7:18) Is Sheen an anti-Semite?
(7:55) Harvey has big Lindsay news ... but not for now.
(8:30) Skype question all the way from Sweden!
(10:55) Who are "The Three Wiseasses" who stand in the back? We talk to one of them ... Rick.
(16:00) Should Christina Aguilera go to rehab?
(17:10) Props to Josh for his "Single Ladies" dance.
(20:50) Twitter lightning round: Charlie vs. Brooke, TMZ Intervision, why Max killed his Twitter account, & the Mel & Oksana case.
(27:20) Can Selena Gomez be punished for hooking up with Justin Bieber because he's under 18?
(29:50) Story time with Jason and Harvey.