Hugh Hefner's Fiancée -- I'm Releasing A SONG!
Hugh Hefner's Fiancée:
I'm Releasing A SONG!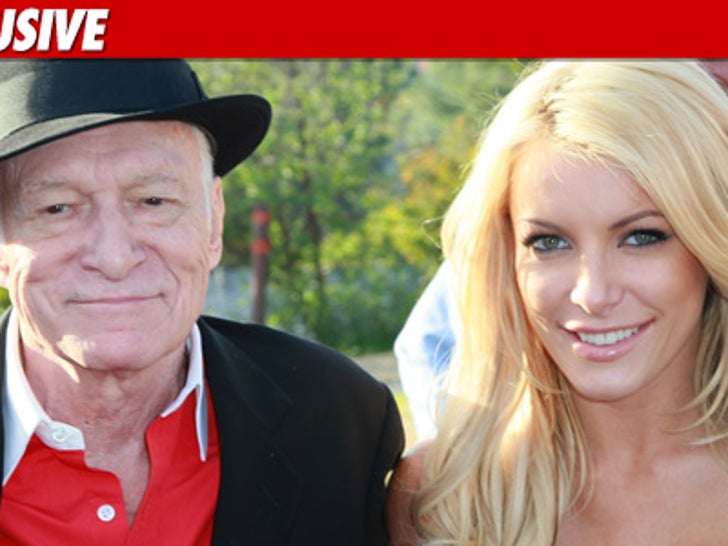 First Paris Hilton ... then Kim Kardashian ... and now Hugh Hefner's smoking hot Playmate fiancée -- but sadly, we're not talking about another sex tape ... we're talking about a brand new POP SONG.
TMZ has has learned .. Crystal Harris will be releasing her first single "Club Queen" in June ... right before her big wedding to Hef -- but here's the kicker ... she's not doing it alone.
We're told she's pulling out some big guns to make sure her pipes are pitch perfect ... enlisting the help of famed vocal coach Seth Riggs -- who has also helped the likes of Madonna, Stevie Wonder, and Diana Ross.
That's right -- we just mentioned Crystal Harris and Madonna in the same sentence. And we meant it.