Reality Star -- GRUESOME Injury During Stunt Mishap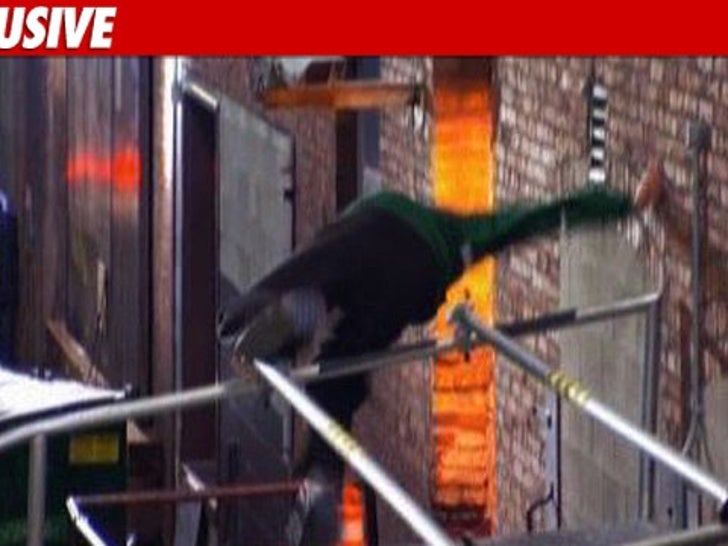 This is just disgusting ... an extreme athlete SHATTERS his wrist while trying to navigate an obstacle on a reality show ... and the whole stomach turning event was captured on tape.
***WARNING -- GRAPHIC FOOTAGE***

It all went down during a recent taping for "Jump City" on G4 -- featuring Parkour teams from across the country, competing against each other by maneuvering insane obstacles.
Parkour master Levi Meeuwenberg tripped over an elevated railing and plummeted head first down a 10 foot drop on to a concrete stairway. When Levi got up, his arm was pointing in all sorts of different directions.
We're told Levi had pins and metal plates surgically implanted into his arm to help reset the bone.
No word on his current condition -- but we're guessing he won't be competing any time soon.
The full episode airs tonight at 8 PM ET on G4.