'Idol' Judge's Trailers -- Mansions on Wheels
'Idol' Judge's Trailers
Mansions on Wheels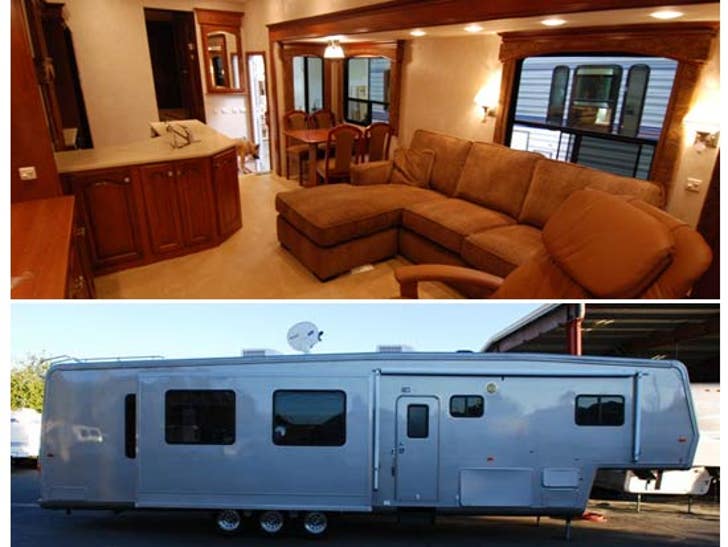 It's a wonder the "American Idol" judges ever make it to the stage -- because TMZ has learned they each have a RIDICULOUS trailer ... loaded with everything from plasma TVs to gourmet kitchens.
Jennifer Lopez, Steven Tyler ... and yes, even Randy Jackson get to chill out in these pimped out trailers -- featuring massage chairs, surround sound systems, A/C, and even private offices ... UPSTAIRS.
You gotta see these things.