"Sister Wives" -- Gather Round, We're On TV!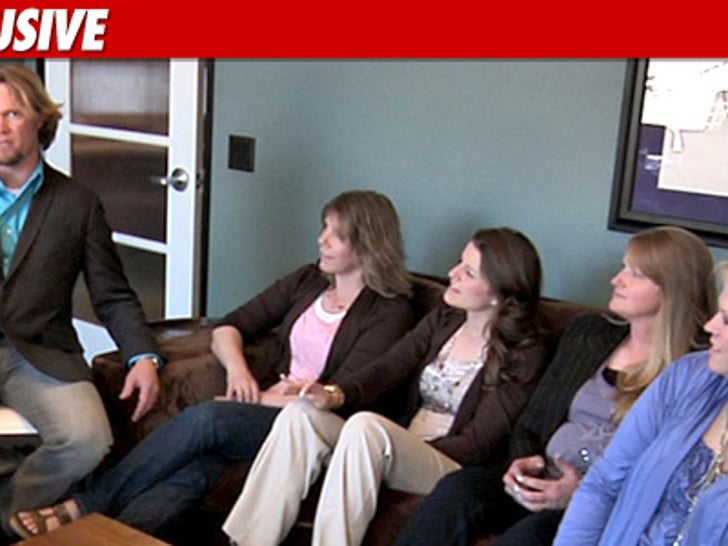 Let's hope Kody Brown has a big couch -- because he's gonna round up his four wives and 16 children so the whole family can watch the premiere of "Sister Wives" together!
The Brown family has been making the rounds promoting tonight's premiere on TLC (even appearing on TMZ Live), but we're told whole family has returned to Las Vegas to watch the show.
A fight over the remote would be epic.