TMZ Live: Usher's Sex Tape & Harvey's 'Best Night'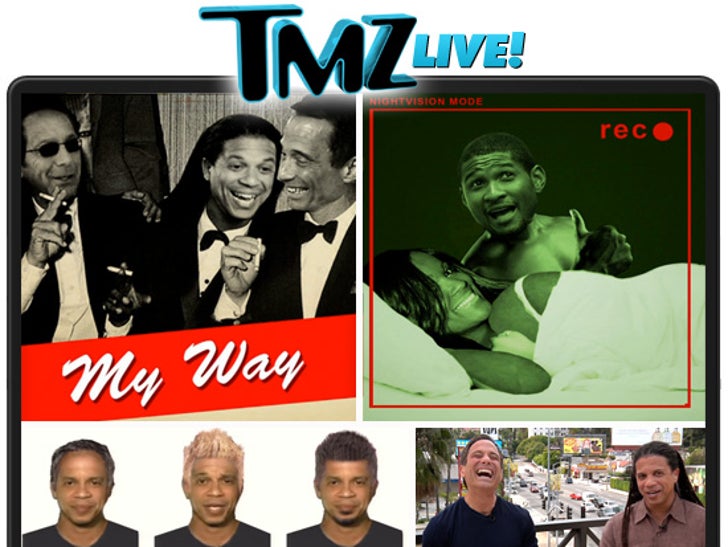 (0:00) Harvey recorded "My Way" with Paul Anka on Friday night -- and calls it "the highlight" of his life!
(3:15) Photos of Harvey and Paul at the Capitol Records building.
(4:10) The unofficial album cover for Harvey's single.
(6:45) Eric -- who's cutting the music video for the song -- has heard the raw audio recordings from Harvey's session ... and admits some parts needed tweaking.
(10:00) Finally, they start answering questions -- and first up is about Lindsay Lohan's felony grand theft case.
(10:45) Our polls about the Mel Gibson case ... and how you voted.
(13:50) From Dax's Twitter ... Photoshops of other staffers' hair on Charles' head.
(18:15) What would happen if Mel and Oksana sue each other?
(22:15) Staffers' tattoos.
(26:00) Do people really want to see celebrities fail?
(28:00) Can Usher stop his sex tape from coming out?
(31:45) Check us out at www.facebook.com/tmz -- because you can now submit questions for TMZ Live on our wall!