TMZ Live -- Inside the Celeb Hacker Ring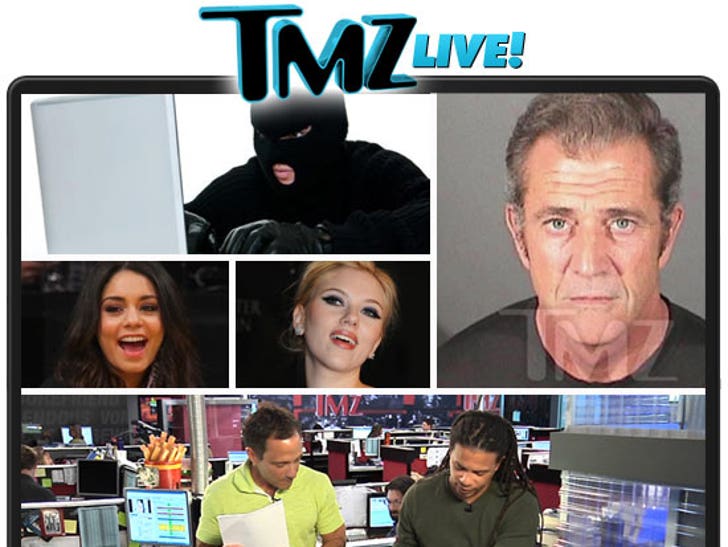 (0:00) Charles kilts himself in the spirit of St. Patrick's Day. Sorry, ladies, no upskirt shots.
(2:15) Why in the HELL did Lindsay go to a bar in New York City ... whether she was drinking or not?
(4:15) Does Harvey regret recording "My Way?" NOPE.
(5:55) One of the strangest questions we've ever had on TMZ Live ... and it completely baffles the guys.
(8:00) If Lindsay goes to trial ... is that a good thing for TMZ?
(9:00) What if Michael Jackson AND Dr. Conrad Murray's fingerprints are on the syringe?
(9:40) Skype question all the way from Brazil ... and it's about the growth of TMZ over the years.
(12:15) Mel Gibson's new mug shot -- which prompts Harvey, Charles, and Max to show us their hypothetical mug shot poses.
(16:45) Harvey and Charles audition to be the new Aflac duck.
(17:45) Positive Twitter feedback about Harvey's single.
(19:40) Game time ... Harvey and Charles' pen tossing challenge!