TMZ Live -- Why DC Is Nervous about Hacker Ring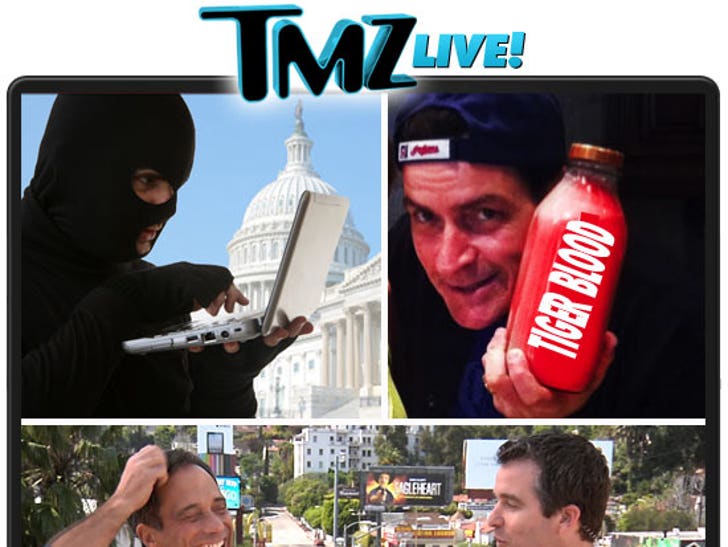 (0:30) Is it wrong to rip 13-year-old Rebecca Black for her accidental hit "Friday?"
(2:30) Which state has the hardest bar exam?
(4:10) Have Harvey and Jason ever been picked for jury duty?
(5:45) Harvey and Jason's favorite court movies.
(8:10) Harvey's "My Way" is DEFINITELY on iTunes!
(9:20) Skype question -- what's the future in celebrity news?
(13:10) Charlie Sheen should have trademarked "Tiger Blood" right when he started yapping about it.
(14:30) When blind people dream ... what do they see?
(16:10) The history of the "Who'd You Rather" polls ... and why we don't put a "neither" option on it.
(19:00) Great question: Would Harvey be able to defend someone who's been accused of animal cruelty?
(22:28) Mike is expecting a child! His wife wasn't happy about Harvey saying she was "knocked up."
(27:15) Charles gets props for wearing a kilt yesterday.
(28:20) Harvey fell asleep in the control room today ... and Charles has a photo.