Oscar Winner, Olympic Medalists Targeted by Hacker
Oscar Winner, Olympic Medalists
Targeted by Hacker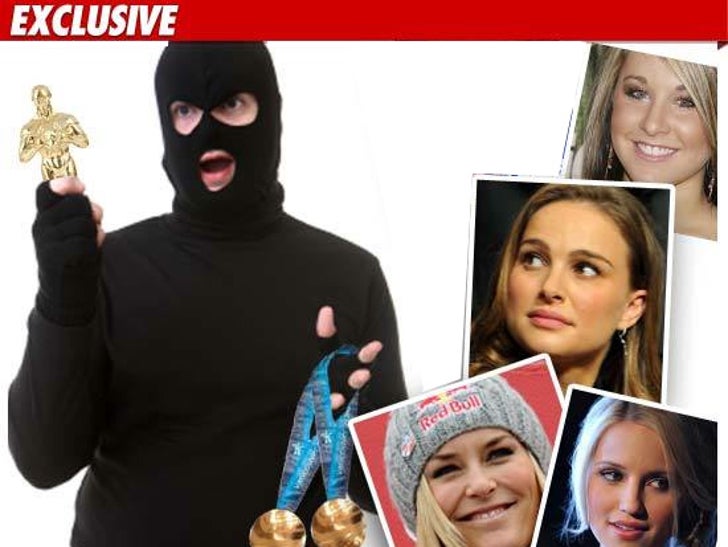 The growing list of celebs targeted by a hacker ring now includes the names of an Academy Award winning actress and two gold medal winning Olympians ... TMZ has learned.
Sources connected to the hackers tell TMZ ... Natalie Portman (Oscar winner for "Black Swan"), Lindsey Vonn (Gold medal skier in 2010), and Carly Patterson (all-around Gold in gymnastics in 2004) are all among the women who have been targeted by a ring of hackers who have gained access to over 100 active email addresses of celebrities, politicians and sports stars.
We're also told Dianna Agron from "Glee" has been targeted as well. And a prominent 17-year-old actress was also hacked ... though we're not releasing her name.
We're told the FBI knows the identity of the ringleader ... but no arrests have been made so far.