Robin Roberts -- Chris Approved My Rihanna Q's
Robin Roberts
Chris Approved My
Rihanna Q's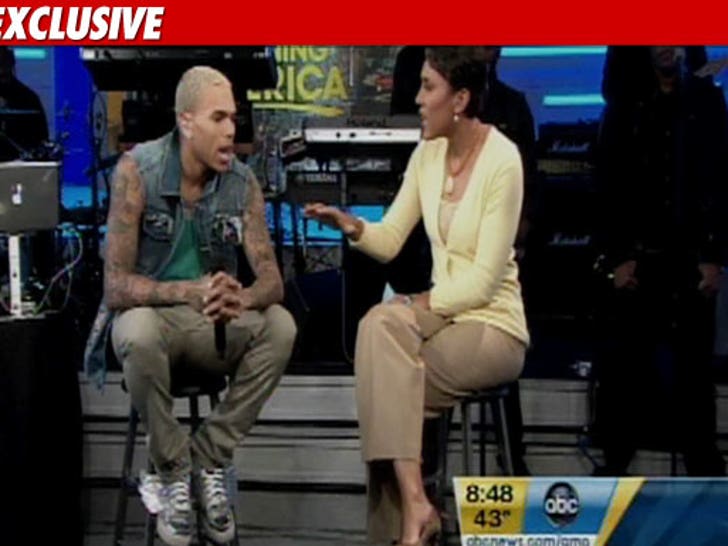 Robin Roberts asked Chris Brown if she could question him about the Rihanna incident BEFORE the live interview began on "GMA" this morning ... this according to sources connected to the production.
Sources tell TMZ ... Roberts insists both she and other "GMA" staff members spoke with Chris before the interview and asked if it would be OK to fire off "a few questions" about the Rihanna incident ... and Chris approved.
As TMZ first reported, Brown flipped out after the interview -- and apparently smashed a window in his dressing room.
Robin is telling people at the show she did NOT try to set him up ... and insists, "I'm pulling for the guy."
As for the broken window, sources say no one in the studio saw Chris throw the chair into the window ... but he was definitely in the dressing room when the window was smashed.
UPDATE 9:19 AM: After Roberts left the "GMA" building, she posted on her Twitter page, "Sure has been an interesting AM @GMA. Still sorting thru everything myself. Just my 2nd day on twitter, wonder what tomorrow will bring?"