"Teen Mom" Victim -- I'm Not Pressing Charges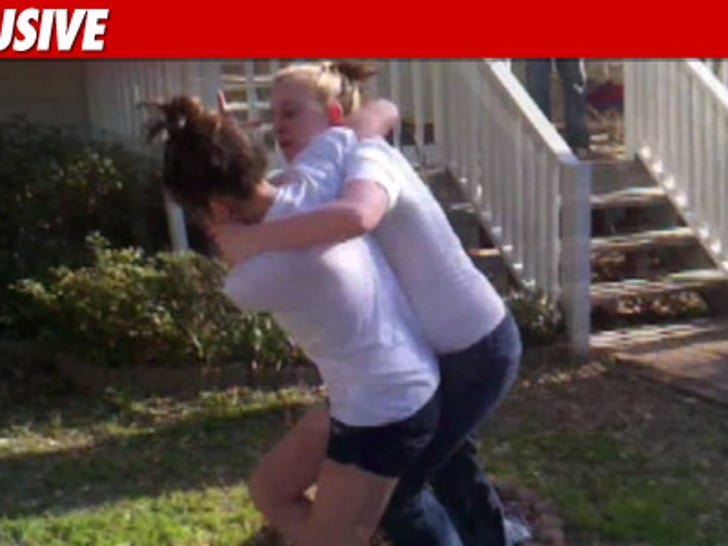 The girl who got pummeled by "Teen Mom" star Jenelle Evans tells TMZ she has no plans on pressing charges and just wants the whole thing "to go away."
Britany Truett tells us the gnarly fight was over a boy -- aren't they all? -- who just happens to be Jenelle's ex, Kieffer. She says Kieffer made a pass at her when the three of them were hanging out and Jenelle was not pleased.
Britany says she was shocked that Jenelle got so angry, since they have been friends for seven years and Brit has no interest in Kieffer.
Britany claims she has a bruise on her eye, scratches on her face and a bite mark on her breast. She says she's spoken to Jenelle since the fight went down, but only through Facebook ... in messages she described as Jenelle "smack talking."
Britany tells us she will not be pressing charges -- so it looks like Jenelle dodged a huge bullet.