Vince Neil's Ex -- The Bruising Photos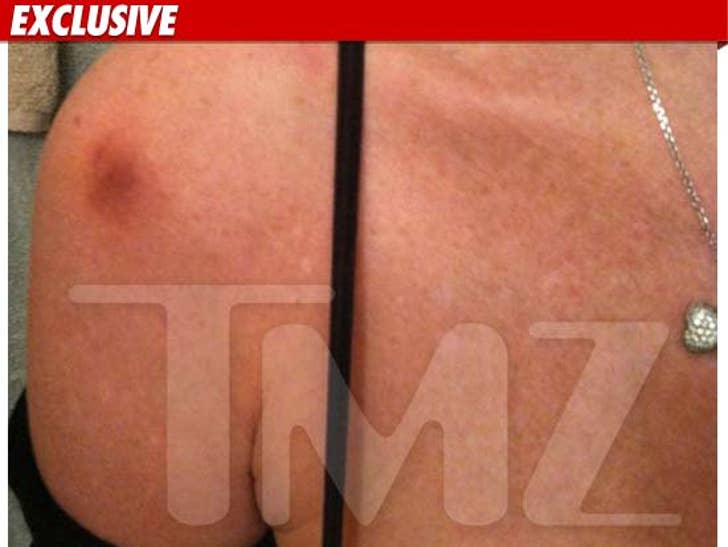 TMZ has obtained photos of Vince Neil's ex-girlfriend, Alicia Jacobs, taken not long after her alleged run-in with the rock legend in a Las Vegas hotel.
As TMZ first reported, Jacobs filed a battery report against Neil after, she claims, Neil went ballistic on her and a friend while they were watching a show at the Las Vegas Hilton. Jacobs claimed Neil got physical with her and the bruise above was the result.
Sources close to Jacobs tell TMZ she is not pleased that Neil has been telling people she was the one who got physical and not him. We're told Jacobs plans on hiring an attorney of her own throughout the criminal process and she hopes to subpoena the surveillance footage because she feels it backs up her story.
Neil has already served 10 days in jail this year, stemming from a DUI case.