NFL Studs Travel to Africa for Charity Mission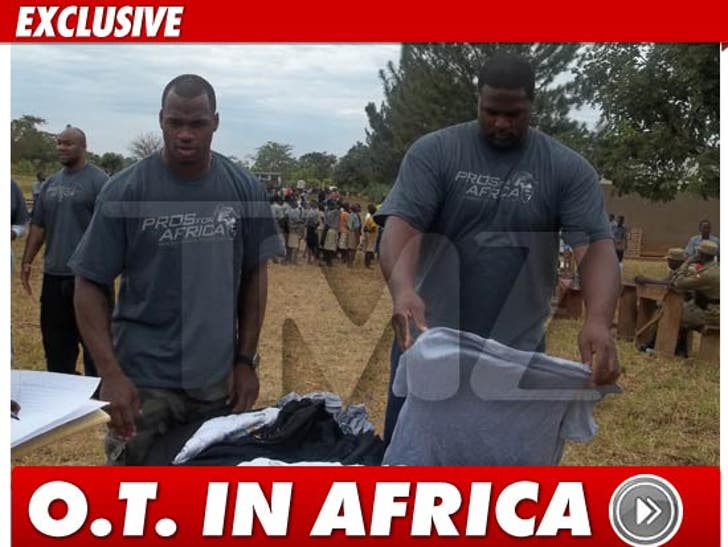 They may be out of work ... but several NFL superstars, including Adrian Peterson, Bryant McKinnie and Santonio Holmes have been using their downtime to help the less fortunate in Africa ... TMZ has learned.
10 NFL badasses -- including Larry Fitzgerald, Vernon Davis, Vontae Davis, Roy Williams, Gerald McCoy, Derrick Morgan and Tommie Harris just returned from Uganda ... where they spent a week helping out the locals.
We're told the guys used their massive physiques to dig out water wells for schools ... and helped fit more than 3,000 people with hearing aides. They also put in some time at a local nursery.
TMZ spoke to McKinnie ... who told us, "I will remember this experience for the rest of my life" ... and insists, "I will most definitely be back next year."