Charlie Sheen Puts Town on HIGH Alert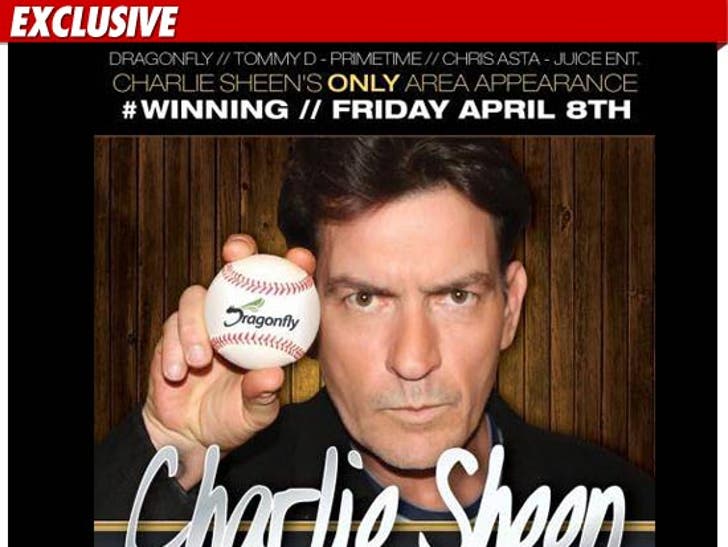 Charlie Sheen is planning a wild after party when his tour hits New York City next week ... and, appropriately, cops in the area are already calling for back up ... TMZ has learned.
Even though Charlie's show is at Radio City Music Hall ... the post celebration is in the tiny town of Carlstadt, NJ -- population around 6,000 -- where they usually only have 3 officers on duty per shift.
But when the Sheen party train rolls into Dragonfly nightclub ... Carlstadt PD tells us they'll ratchet things up and put about 10 officers on the night shift.
Despite the extra officers ... cops say they don't anticipate anything more than crowd control and traffic issues.